Microbial Monitoring in Food & Beverage Production

Industry
Microbiology Under Control

In the food and beverage (F&B) industry, maintaining high standards of hygiene is essential to ensure the safety and quality of products. One critical aspect of hygiene monitoring is the microbiological quality of water used in production and processing.
Book a meeting with our experts to learn more about the microbiological monitoring of process water.

In food manufacturing and processing, water is used in many processing steps with direct or indirect contact to the end products, clean-in-place (CIP) applications, for humidification inside plants or as a cooling agent for machines or HVAC systems. Reuse of process water in factories is becoming a necessity, driven by water scarcity, environmental regulation and economic drivers. In the production of beverages, water is also the most essential part of the end-product. Hence, a systematic approach to monitoring the microbiological quality of water is an essential part of quality management and HACCP protocols.
Rapid microbiological tests are an essential part of product and operational quality management. These tests provide Process Engineers and Quality Control Managers with the ability to detect and quantify bacteria in raw water and reused water on-site in a short time.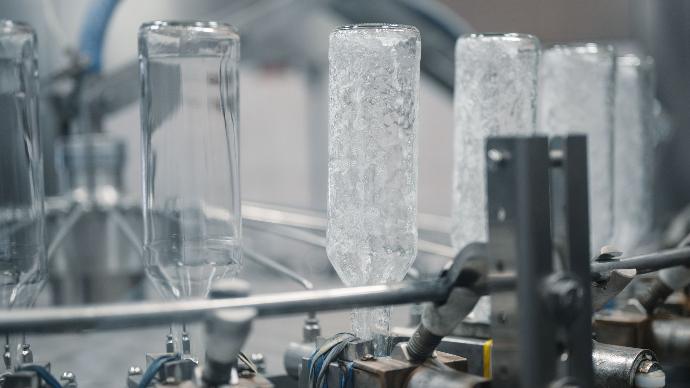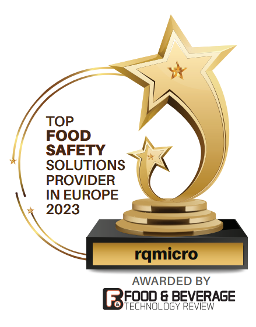 Revolutionising Water and Food Safety through Flow Cytometry

TOP FOOD SAFETY SOLUTIONS PROVIDER IN EUROPE 2023
Awarded by FOOD & BEVERAGE TECHNOLOGY REVIEW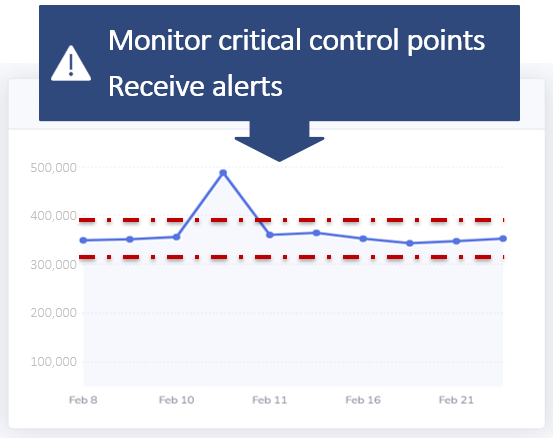 HACCP
Hazard Analysis and Critical Control Points (HACCP)
Applying HACCP testing routines to microbial monitoring in F&B production and processing facilities is an integral part of quality management. The screenshots of the Cloud Solution shown on the left display the total number of intact bacteria measured at two critical control points (CCPs).
HACCP methodology includes five preliminary steps and seven principles.
The single-cell counting technology deployed in the rqmicro.COUNT instrument
A new chapter for quality management and HACCP testing routines in food and beverage production and processing facilities.
Direct counting of viable bacteria instead of assessing proxy parameters enables reliable internal quality control.
Fast and reliable results because no cell cultivation is required, supports a fast release of end-products and of equipment for production
​ Convenient use on-site without the requirement for scientific education provides a cost-effective self-inspection tool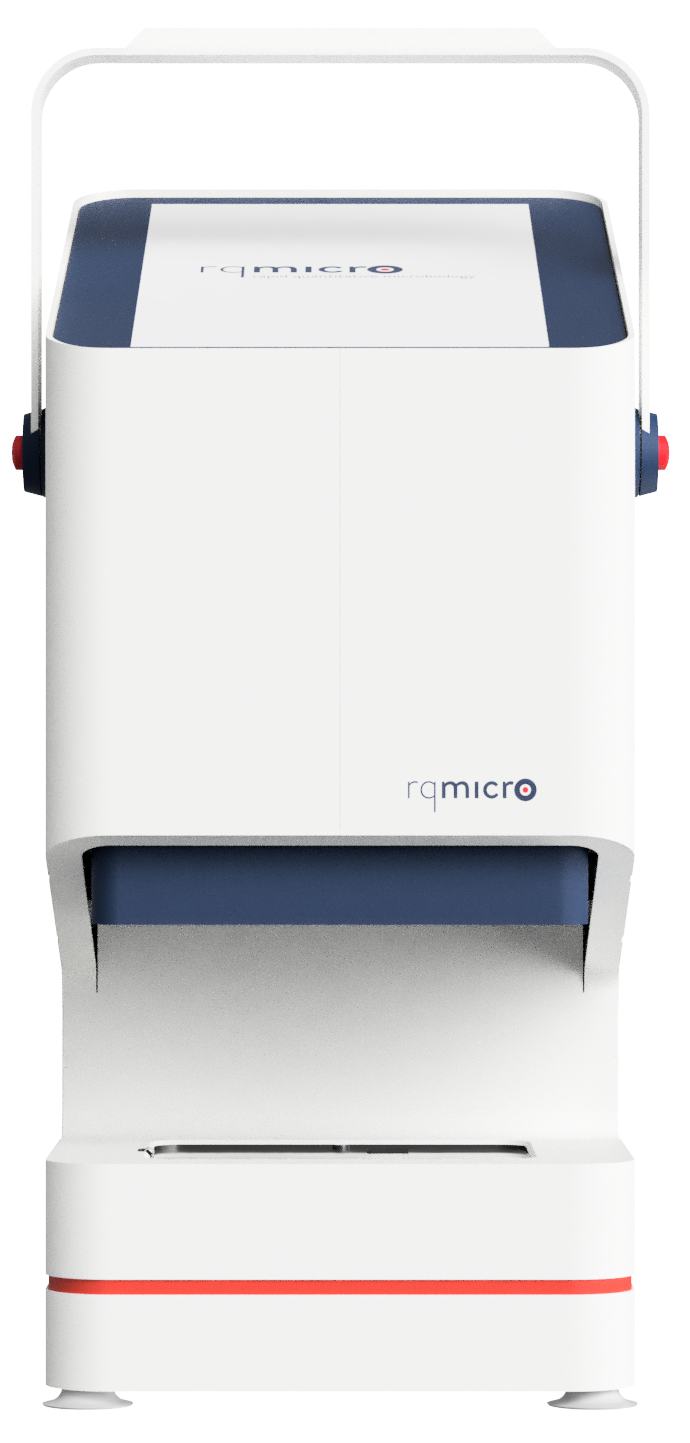 Experience rqmicro.COUNT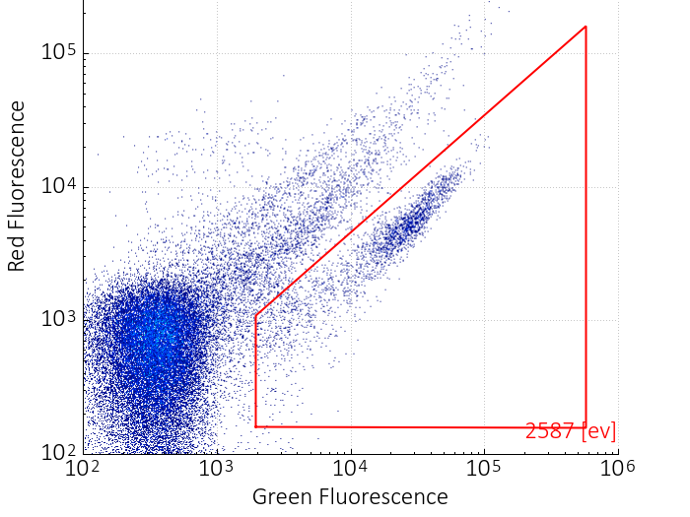 Access the power of flow cytometry (FCM) where you need it, when you need it

FCM is an optical detection method with the power to analyze thousands of cells per second and enables substantially more insight than what was possible before.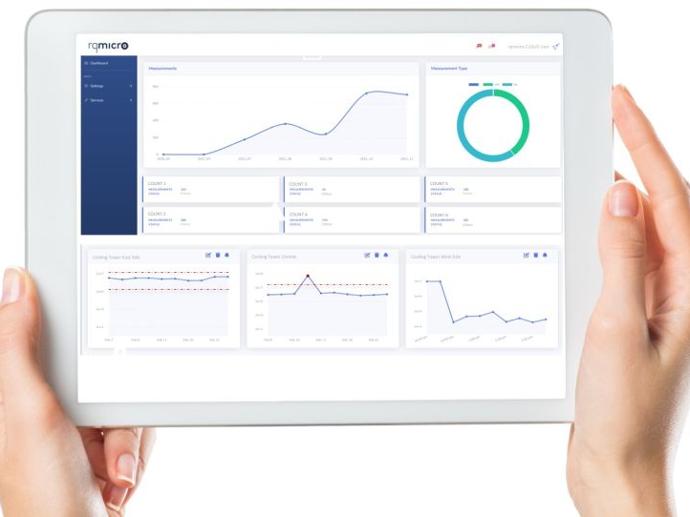 Enhance your quality management with automated reports and trend analysis

Forget hand-written notes, Excel sheets or registering results in LIMS systems. Results generated by rqmicro.COUNT are immediately available online and available for the generation of reports and sharing to relevant stakeholders.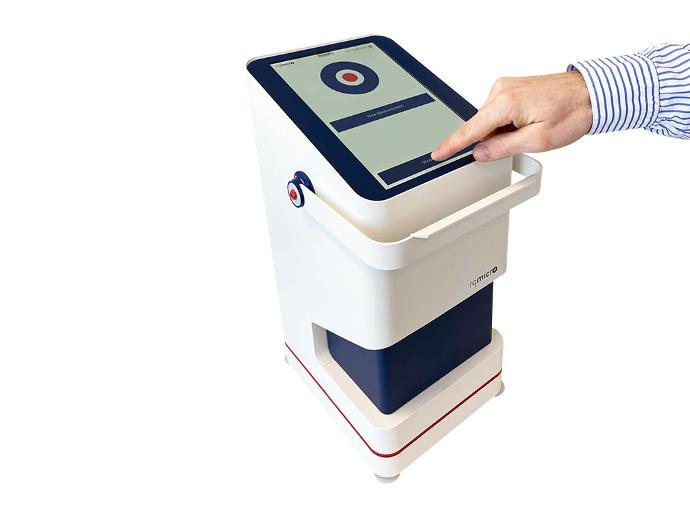 Get microbiology under control with convenient tests performed on-site

The rqmicro.COUNT instrument is portable, requires minimal training and supports parallel measurement of up to 8 samples in one run, at a hands-on-time of less than 2 min per sample.
Rapid Microbiology Tests for the Food and Beverage Industry

Take the first step towards gaining a deeper understanding of what's affecting your water system.

We understand the importance of maintaining high standards of hygiene in the food and beverage industry, and we are committed to providing reliable and efficient solutions to help our customers achieve their goals.