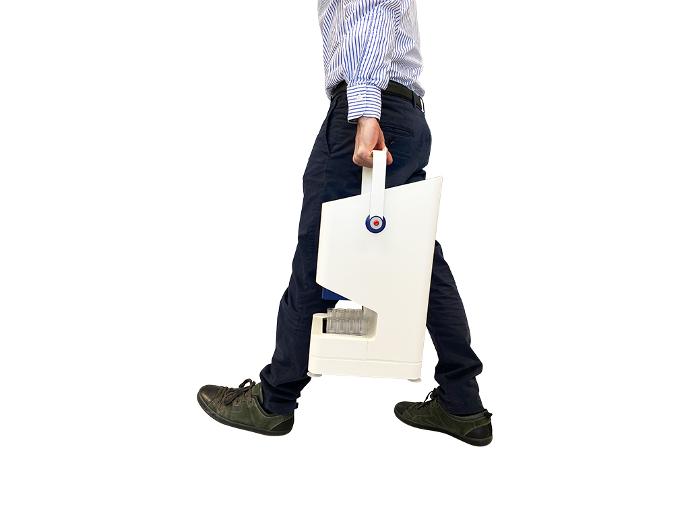 Automated workflow for unbiased results in labs and on-site

rqmicro.COUNT provides a complete solution based on single-use cartridges. The automated workflow includes a flow cytometric quantification of cells from various water types optionally combined with a fast immunomagnetic separation of specific target cells.

The cartridge system enables a highly efficient and controlled process, eliminates sample-to-sample contamination, and does not require lengthy start-up or maintenance cycles.
Quantitative analysis of specific pathogens and total bacteria

Single-cell analysis on rqmicro.COUNT enables users to quantify both specific bacteria, including viable but non-culturable cells (VBNC), and total bacterial count in various water types.
Accurate and reliable results support critical water management decisions.

Download the brochure:
rqmicro.COUNT_ENG
rqmicro.COUNT_DE
rqmicro.COUNT_CN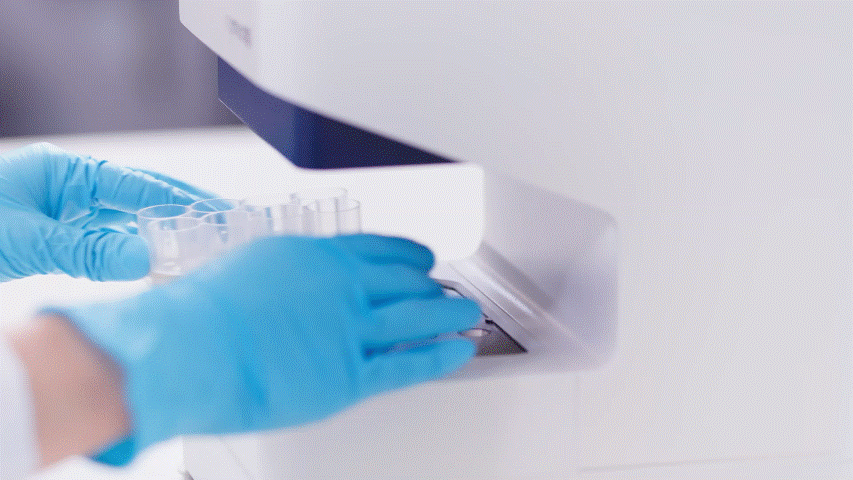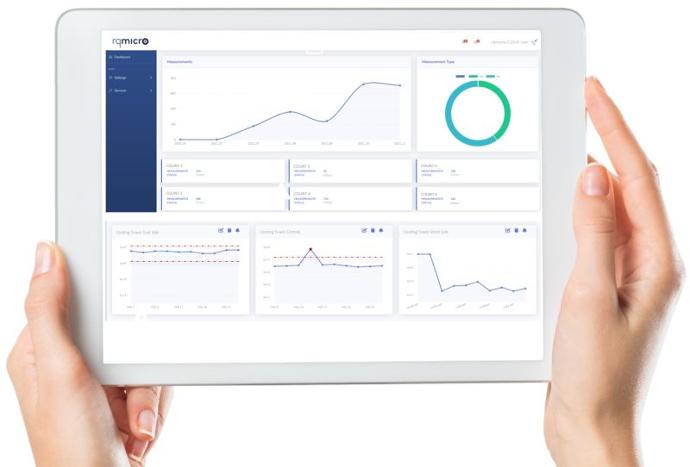 Cloud Solution
Results generated by rqmicro.COUNT are immediately available online on the Cloud Solution.

Cloud Solution features include:
Monitoring critical control points
Receipt of alerts
Creation of reports
Sharing results
The Cloud Solutions enables effective water microbiology risk management with different stakeholders.
Online platform for reports and data analysis
Book Online Demo
Want to know more about the rapid pathogen detection with rqmicro.COUNT? Contact us or book an online demo presentation to see rqmicro.COUNT in action.
rqmicro.COUNT Specifications
SAMPLE PROCESSING
Format
Single-use microfluidic cartridge, up to 8 samples per cartridge
Processing Modes
Magnetic separation, counting or magnetic separation & counting
Throughput
Magnetic separation – 8 samples per hour
Counting – 12 samples per hour
Magnetic separation & counting – 6 samples per hour

DETECTION
Method
Flow cytometry using fluorescence signal
Optical Alignment
Fully automated, self-correcting
Quantitative Working Range
1 to 5'000'000 particles/ml

USER INTERACTION & CONNECTIVITY
User Interface
10-inch capacitive LCD touch screen
Connectivity
3 x USB, 1 x Ethernet RJ-45, connectors for WLAN, GSM 3G/4G

Software Upgrades
Online delivery or via USB flash drive

OPERATING CONDITIONS & DIMENSIONS
Power Consumption
60 W, 12 V DC, 7.5 A , AC benchtop adapter, 100 - 240 V, 50/60 Hz

Operating Environment
Temperature: 15 °C – 27 °C; Humidity (relative): 0% to 80%

Physical Dimensions
B x W x H (cm): 22.5 x 23.5 x 46.5
Weight: 12.9 kg
Safety Certification
CE/FCC