v 1.4.0
Release date: 16 June, 2023
v 1.3.0
Release date: 4 April, 2023
Add comments to measurements
The comment button allows you to enter a comment for the selected measurement for sharing of best practices with other stakeholders within your company, which will then be displayed in the appropriate "Comment" column.

Hide or show columns in data table
This setting allows you to configure columns for export or online analysis of data on the desktop according to your custom column view for reporting purposes.

Here is how you can configure your columns:
Click on the gear icon
Click "Columns" to open the drop-down list with all available data columns.
Select the columns you want to see in the table by ticking them.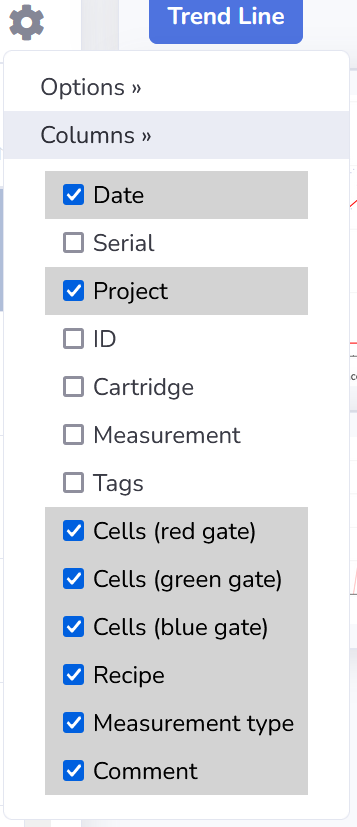 Reset edited gates to the gate used in the recipe
This feature enables you to reset your edited gates to the standard recipe gate. The video below explains you how to do it.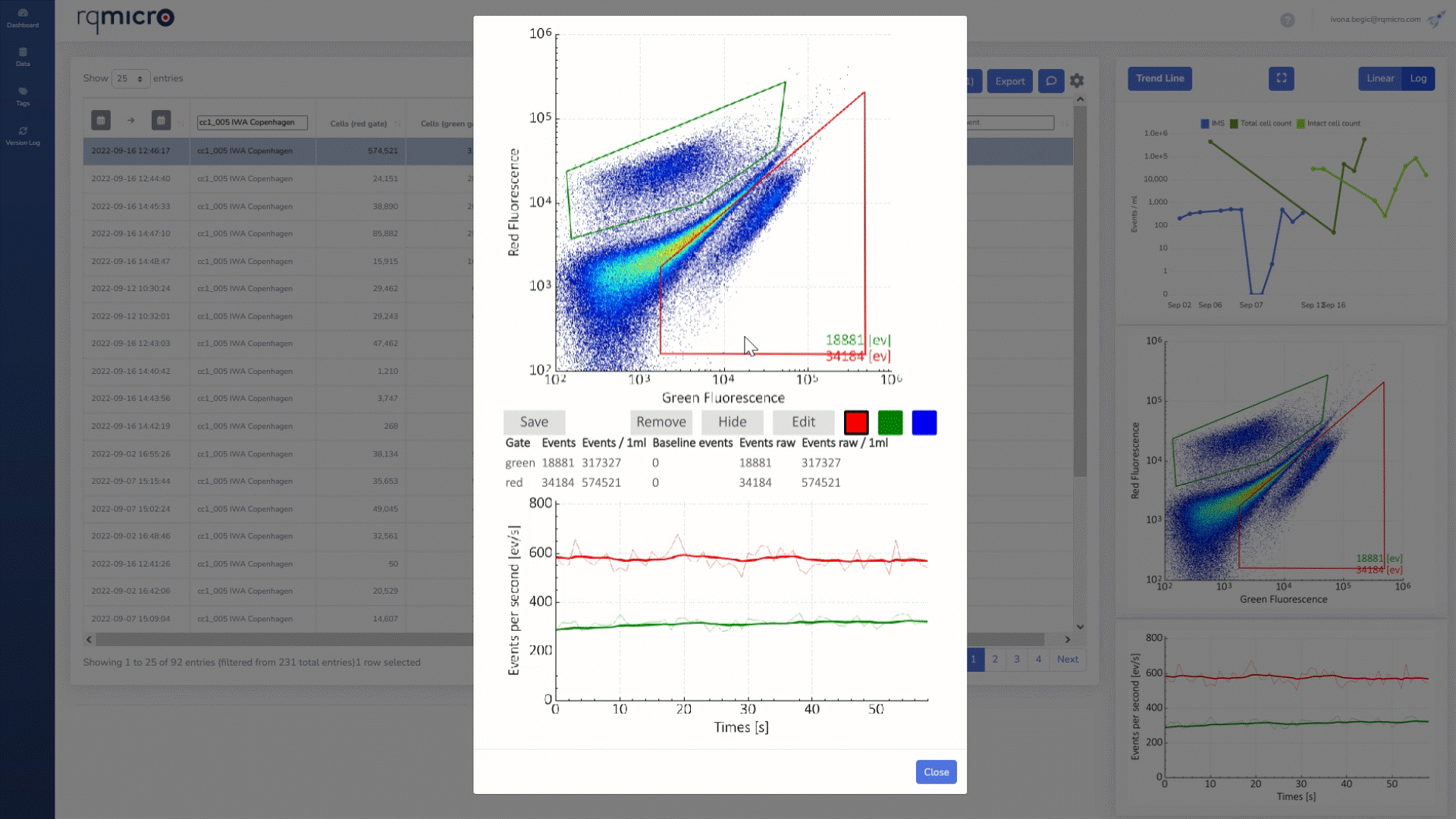 v 1.2.0
Release date: 9 June, 2022
Added csv export feature
Added json export feature
Automtically save export settings
Added "Volume" column in data table. IMS concentrations are reported per 100ml, all other concentrations are reported per 1ml.
v 1.1.0
Release date: 6 April, 2022
Added filters to group data on the dashboard
Added email notification for filters
New data export feature
Plots can be exported
Table export file format is .xlsx instead of .csv
edit_measurement: Added gating tool
v 1.0.0
Release date: 1 January, 2022