Bioburden Monitoring in Recirculating Aquaculture Systems (RAS)

Industry
Fish farmers need to be in control of water microbiology

Aquaculture provides more than half of the seafood consumed worldwide. While the vast majority of aquaculture today is sea-based, the last years have seen a significant trend towards land-based aquaculture, using recirculating aquaculture systems (RAS).

Raising fish in highly controlled artificial water systems close to consumers and using renewable energy has tangible benefits. However, the high degree of water reuse and the associated extensive water treatment require strict and timely control of bacterial growth. Rapid and accurate quantification of live bacteria can ensure water quality and thus fish health and yield. Monitoring physical and chemical parameters is vital for process control but cannot provide for more than a rough indication of the extent and dynamics of the microbial biomass in the water.
To establish a reliable control system, RAS operators define critical control points (CCP) for direct microbiology monitoring using the rqmicro.COUNT. Typical CCPs include water intake, fish tanks, hatchery, treatment stages, backwash and outlet.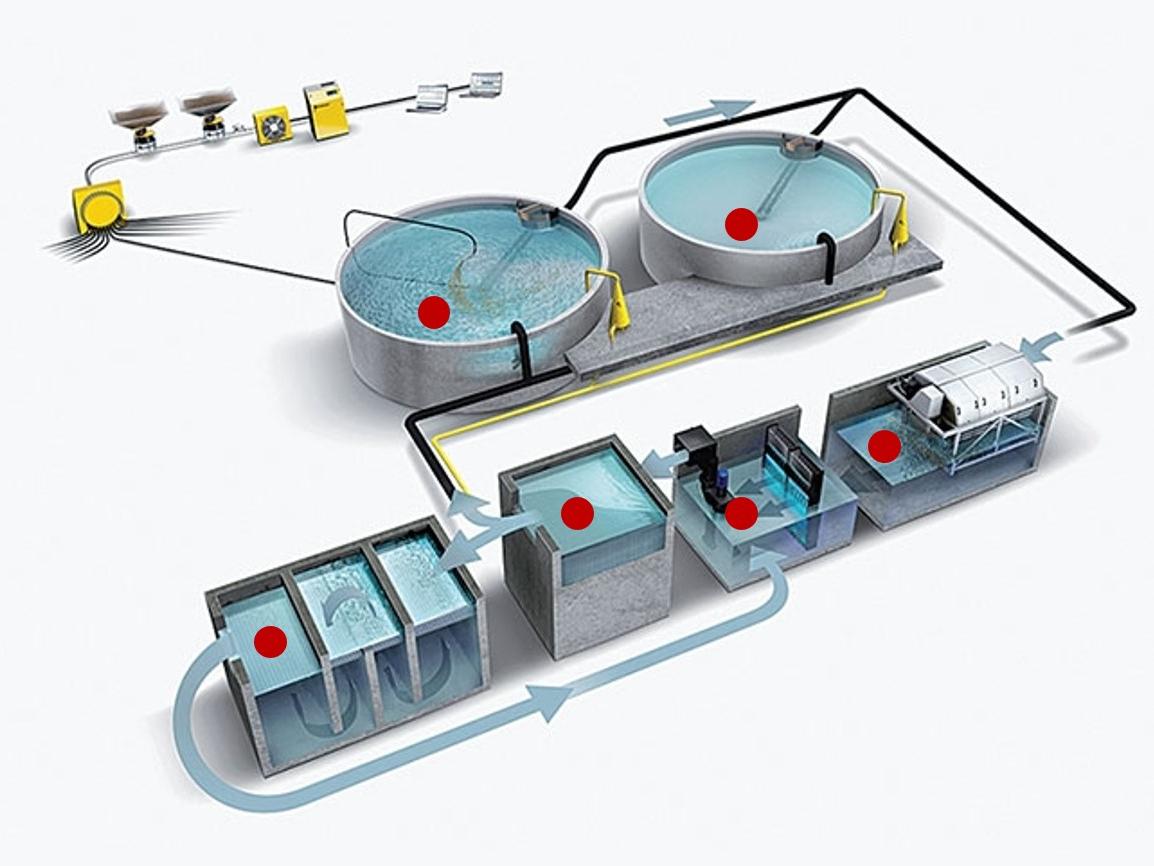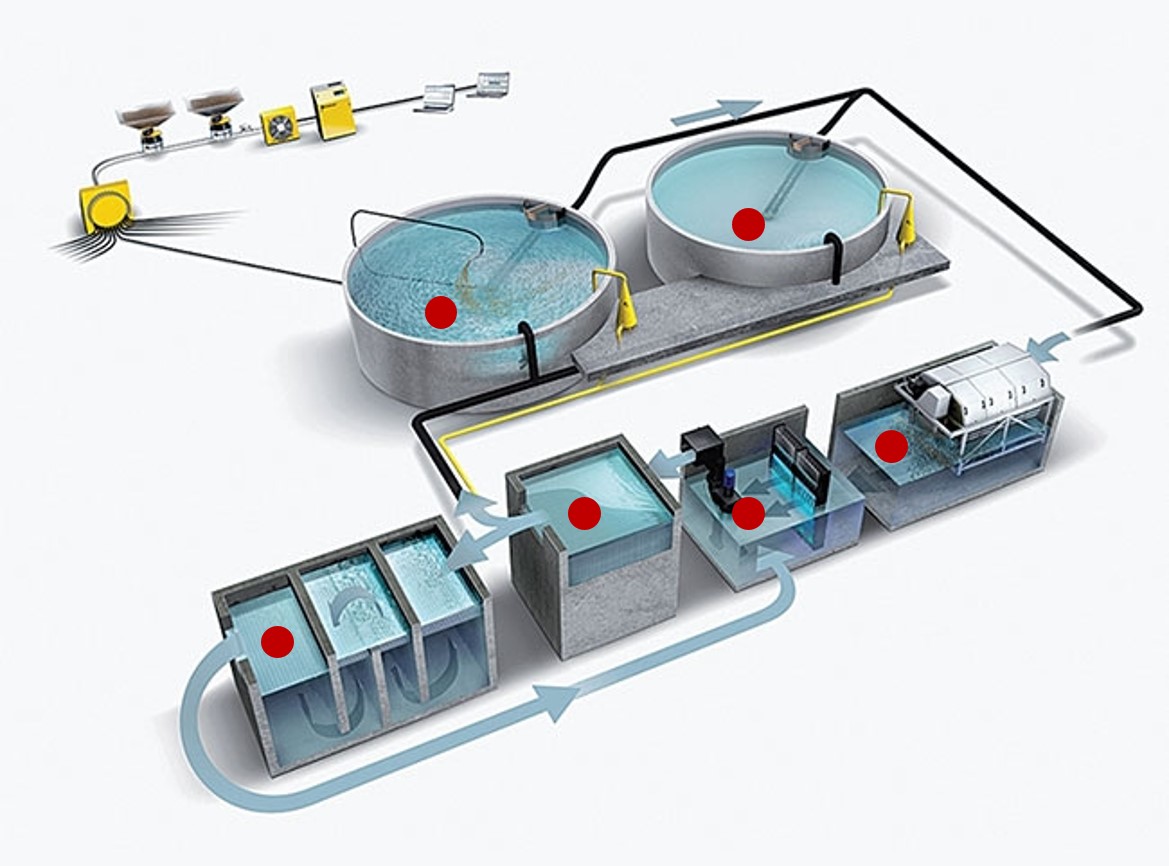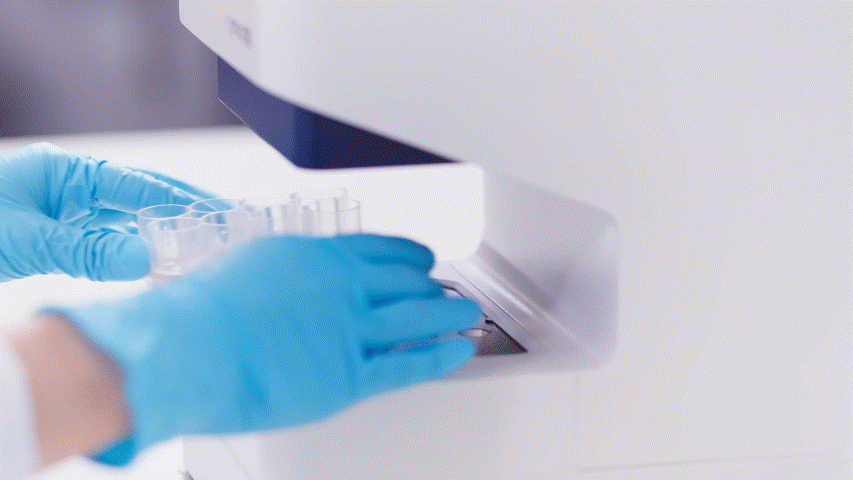 rqmicro.COUNT
An easy-to-use solution that provides fish farmers with up-to-date and quantitative microbiology data
The ability to quantitatively assess the bacterial load at critical control points in RAS water is a cornerstone to maintain microbiological safety, to assure fish welfare, and to monitor, benchmark and improve the farming process.
With rqmicro.COUNT, RAS operators are able to understand process-related differences between basins and to verify the effectiveness of water treatment processes. Only through quantitative monitoring is it possible to define meaningful and reliable thresholds and establish corrective actions.

Intact Cell Count (ICC): a quantitative assessment of bioburden based on counting viable bacteria in water samples

Hands-on time for the analysis on rqmicro.COUNT is less than 1 minute per sample and results are immediately available online. It is thus easy to integrate the analysis into the daily workflow and to obtain a holistic and specific understanding of the microbiological behavior in aquaculture systems.
Benefits
Fish farmers must monitor water quality parameters and maintain them in ranges that promote maximum growth while reducing waste and water consumption. Feed inputs have significant impacts on the aquatic environment and nutrient levels that can promote microbial growth, resulting in poor water quality and affecting fish health and performance. As modern aquaculture facilities operate at capacity, high biological risk factors are at play, and monitoring and immediate action are needed to reduce mortality and to maximize yields.

Better Water Quality
Increase water circulation ratio
Monitor microbial load in fresh water intake and water discharge
Improve water treatment and equipment maintenance routines
Appropriate Feeding System

Detect bioburden from food
Assess impact of changes in food or feeding routine
Improve feed conversion ratio (FCR)
Improved Fish Welfare
Effectively control water hygiene
Take timely and effective measures in case of disease
Decrease fish mortality
Increased Farm ROI
Benchmark basins, treatment routines and equipment
Perform lab-grade microbiology analysis in-house
Increase fish farm yield

Take the first step towards gaining a deeper understanding of what's affecting your recirculating aquaculture system.
By submitting this form, you confirm that you would like to receive marketing communications about rqmicro products, services and events. You can unsubscribe at any time.
​rqmicro
Privacy Policy
and
Terms of Use
apply. We will only use your contact details to answer your request and to update you about rqmicro products and services in your area of interest. You may cancel your confirmation for us to contact you any time and have your data deleted.